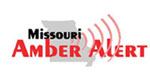 About the AMBER Plan
State of Missouri AMBER Alert Plan

Mission
The mission of the AMBER Alert Program is to develop and coordinate the efforts of law enforcement, the media, and transportation in order to increase public participation in safely recovering abducted children through targeted education, increased communication, and effective sharing of resources.
Overview
The State of Missouri AMBER Alert Plan is based upon guidelines established by the National Center for Missing and Exploited Children (NCMEC) in the summer of 2001. On August 28, 2003, Section 210.1012 RSMO established a statewide program called the "Amber Alert System." The intent of the Missouri AMBER Alert is to generate a timely alert to a large number of people and to recruit the eyes and ears of these citizens to facilitate the safe return of abducted children. AMBER Alerts in Missouri are handled under the auspices of the Alert Missouri. The 3 types of alerts within the Alert Missouri program are AMBER Alerts, Homeland Security Alerts, and All Hazards Alerts. Alert Missouri utilizes broadcast fax and the Emergency Alert System (EAS) to initiate alerts. The success of the system is dependant on the participation of commercial broadcasters, the Missouri Department of Transportation, and other volunteer alert providers. At the request of the Missouri Broadcaster's Association, the Missouri Highway Patrol became an EAS originator in order to enhance Missouri's implementation of the EAS system.
Disclaimer
The responsibility for the activation of an AMBER Alert rests solely with the law enforcement agency having jurisdiction in the case. Nothing contained herein shall be construed as a requirement for law enforcement to activate an alert, nor to infringe upon the discretion of a broadcaster concerning the broadcast of an alert.
AMBER Alert Activation Criteria
In order for an AMBER Alert to be forwarded for dissemination via the Alert Missouri program the following criteria must be met:
1. Law enforcement officials have a reasonable belief that an abduction has occurred, which meets the definition in RSMo. 565.110 or 565.115.
2. Law enforcement officials believe that the child is in imminent danger of serious bodily injury or death.
3. Enough descriptive information exists about the victim and the abductor for law enforcement to issue an AMBER Alert.
4. The victim of the abduction is a child age 17 years or younger.
5. The child's name and other critical data elements - including the child abduction (CA) flag - have been entered into the National Crime Information Center (NCIC) system.
Note: Parental disputes do not apply unless a possibility of harm to the child has been determined.
Missouri AMBER Alert activation should not be requested for events not meeting the criteria listed above. Events not meeting these criteria may be addressed through local alerts, Missouri Uniform Law Enforcement System and National Crime Information Center entries, assistance from national (NCMEC) and state (Missouri State Highway Patrol) entities and standard press releases.
Law Enforcement
A report must be taken and validated by a law enforcement agency. (Section 210.1012 of the RSMO provides that the person who knowingly making a false report which triggers an alert pursuant to that section is guilty of a class A misdemeanor.)
The AMBER Alert request needs to be timely. Elapsed time from the incident directly diminishes the usefulness of an alert.
Activation
Once it has been determined that AMBER Alert criteria has been met, a Missouri Amber Alert Abduction Form should be completed and faxed to Missouri State Highway Patrol Communications at 573-751-6814 (Phone 573-751-1000). Once this has been done, a MULES and NCIC Missing Person computer entry must initiated immediately by the reporting agency as required in the National Child Search Assistance Act (42 U.S.C. 5779, 5780). The state AMBER Alert coordinator or their designee will contact the reporting agency and make a determination if the required AMBER Alert criteria have been met to issue a statewide or state regional alert. Troop F Communications will then disseminate the alert according to guidelines established within the Alert Missouri system. The Alert Missouri system and our EAS configuration will allow alerts to be sent to one of nine regions within the state.
Information will also be distributed via the Highway Patrol communications system and will be faxed to participating volunteer groups and LP1 radio stations utilizing the Missouri Department of Health FAX server in Jefferson City. FAX alerts are sent statewide or to region(s) within the state. Alerts can be sent out of state via a formatted AMBER Alert message, which is resident on the Missouri Uniform Law Enforcement System.
Missouri has joined the AMBER Alert Web Portal Consortium, a collection of member states, law enforcement, broadcast media, and private corporations working together to provide a nationwide Internet based system to disseminate AMBER Alerts. This system allows local law enforcement agencies, with a portal user ID and password obtained from a state control point, to directly access the web portal to initiate, update, or cancel an AMBER Alert. Once this information is uploaded, it is disseminated to law enforcement, the media, public and private sector organizations, and individuals who have an expressed interest in receiving AMBER Alert information.
Missouri also participates in the National Center for Missing and Exploited Children (NCMEC) Wireless AMBER Alert initiative that distributes AMBER Alerts to wireless subscribers who opt in to receive the messages. Subscribers capable of receiving text messages, and whose wireless carrier participates in the Wireless AMBER Alerts Initiative, may opt in to receive alerts by registering at www.wirelessamberalerts.org or their wireless carrier's web site and designating up to five zip codes from which they'd like to be alerted in the case of an AMBER Alert activation.
Broadcast
During the first two hours after the initial broadcast of an AMBER Alert, stations are urged to give follow-up announcements at least every 15 minutes. Follow-up announcements should not, under normal circumstances, be a retransmission of the initial AMBER EAS message.
During the second two hours stations that are live on-air are urged to broadcast follow-up announcements at least once every half-hour.
After four hours the station may, at its discretion, continue to broadcast follow-up announcements once per hour for twenty hours.