Missouri State Highway Patrol Most Wanted
WANTED -- ARMED & DANGEROUS

TIMOTHY COOMBS AKA:

James Wilson
William Patterson
Cal Liberty
James Mason

LKA: Witts Spring, Arkansas
DOB: 2-21-59 & 7-7-59
FBI: 926619V4
AR SID: 629771
Small Build
5'7" to 5'8" tall
140-150 pounds
Brown Hair / Blue Eyes
Receding Hairline, Thinning on Top


Coombs has no marks, scars or tattoos. He normally wears a beard or a combination of sideburns & moustache. He will probably be wearing glasses, possibly wire-rimmed. Coombs is known to wear fringe or lace on the hemline of his clothing.
Timothy Thomas Coombs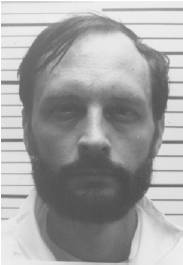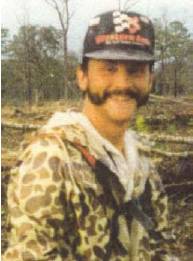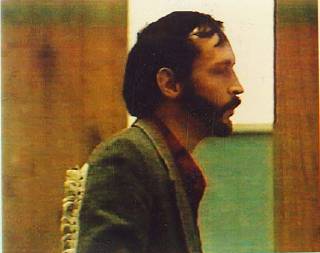 (The above photos, especially the full face photo, make Coombs look bigger than he actually is.)
TIMOTHY COOMBS, commonly known as JAMES WILSON or Cal Liberty, is wanted for First Degree Assault, Armed Criminal Action and Unlawful Flight to Avoid Prosecution. He is a suspect in the shooting of a Missouri State Highway Patrol Trooper, who was shot, sniper-style, through the kitchen window of his home. The Trooper's 12-year old daughter was standing near him when he was shot. A 762x39 caliber rifle was used in the assault. Warrants have been issued for Coombs' arrest in this assault. He may be armed with two pistols, one in the center of his back and one in a holster on his ankle. Coombs has worked as a tree planter for private contractors in National Forest areas. He has also worked as a paramedic and volunteer firefighter. Coombs talks freely about his Christian Identity beliefs, and proudly identifies himself as an Ambassador for the "Kingdom of Yahweh Ministries." The F.B.I. has offered a $100,000.00 reward in this case for information leading to Coombs's arrest. The person providing this information may remain anonymous. Any department having information as to the whereabouts of TIMOTHY COOMBS, AKA/James Wilson, is asked to contact Missouri State Highway Patrol, Troop D DDCC, Springfield, MO (417) 895-6868 or Missouri State Highway Patrol, Division of Drug and Crime Control-OCAT Unit, Jefferson City, MO (573) 526-6122.