Equipment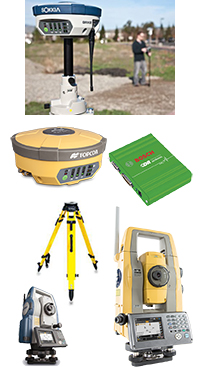 Each team within the MCIU is assigned specialized equipment. Each member of a team is able to transport, assemble and deploy the electronic tools and equipment used in their job function.
Each team member is issued the following equipment:
1. Laptop computer with applicable software
2. GPS
3. 110 Volt Power Inverter
4. Digital Camera
5. Portable Battery / Emergency Power Supply
6. Safety Devices
a. Two Collapsible Warning Signs and Stands
b. Ten Traffic Cones
c. High-Visiblity Clothing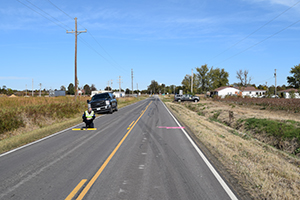 Each Team is Assigned
1. Four robotic total stations with prisms, poles, and tripods.
2. Four survey grade GPS units.
3. Four Unmanned Aerial Vehicles used for crash scene documentation.
4. Crash Data Retrieval systems with current software and cabling.
5. Heavy vehicle ECM download instruments with current software and cabling packages.
6. One Berla iVe system used with the recovery of electronic data.
7. One electronic accelerometer.
Vehicles assigned to team members are all wheel drive Ford Transit vans or four-wheel drive pickup trucks. The vans have customized shelving, which improves the storage and management of their equipment, and a workstation to facilitate the recovery of data from a vehicle's Event Data Recorder. The trucks are equipped with large pull-out trays for storage and transport of their equipment.