Major Crash Investigation Unit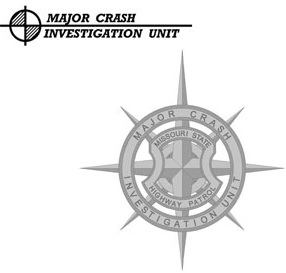 The Patrol currently has sixteen officers assigned to four Major Crash Investigation Units, located strategically throughout the state. The primary mission of the MCIU is to investigate and provide detailed reporting of serious crashes involving fatalities, commercial motor vehicles and crashes resulting in felony criminal charges. The crash teams also assist other law enforcement agencies with serious traffic crash investigations and critical crime scene mapping. The teams utilize Robotic Total Station technology, which allows for the accurate and fair depiction of crash and crime scenes diagrammed to scale. Each officer is trained in the human, mechanical and environmental factors of traffic crash investigation. They are considered court experts in the field of traffic crash investigation.

Each member of the MCIU is an ACTAR certified crash reconstructionist. The Accreditation Commission for Traffic Accident Reconstruction (ACTAR) is an internationally recognized commission with approximately 700 ACTAR Accredited Reconstructionists practicing throughout the United States, Canada, Australia, Singapore and United Arab Emirates. These Accredited Reconstructionists are engineers, physicists, police officers, consultants, former police officers and those of other backgrounds working in the profession.
Staff
MCIU Coordinator
Lieutenant Brian L. Daniel
Field Operations Bureau


Phone: (573) 526-6145


Team 1 - Higginsville
Sgt. Jeffrey Toal #967
Sgt. Heath Sears #1200
Sgt. Glen Ward #1189
Cpl. Robert McCormick #1181


Phone: (660) 584-5577
Fax: (660) 584-6655


Team 2 - Wentzville
Sgt. Paul Kempke #982
Sgt. James Mulkey #1186
Sgt. Paul W. Meyers #1183
Sgt. James D. Cox #654


Phone: (636) 639-9017
Fax: (636) 639-1878


Team 3 - Rogersville
Sgt. Bryan Gruben #1195
Sgt. Bonnie Talik, #348
Sgt. Scott Richardson #753
Sgt. Gregory T. Curnes #818


Phone: (417) 753-3369
Fax: (417) 753-3553


Team 4 - Jackson
Sgt. Kevin Malugen #707
Sgt. Tim Pulley #1160
Sgt. Joseph Weadon, #1237
Tpr. Matthew B. LoMedico #481


Phone: (573) 243-4247
Fax: (573) 243-5327