Job Fairs/Recruiting Events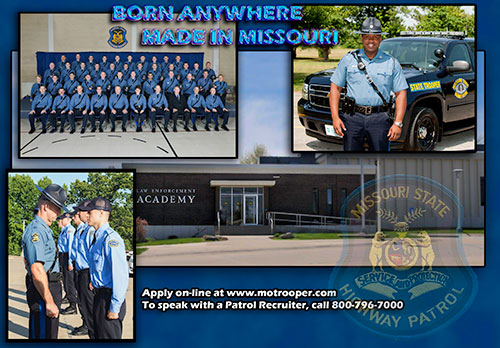 Come out and meet the Recruiter Lieutenant Roger Whittler for the Missouri State Highway Patrol General Headquarters Region. He is responsible for recruiting activities as the Assistant Director of the Human Resources Division at the General Headquarters in Jefferson City Missouri. See schedule of Job Fairs and Recruiting Events below.
NOTE:* Events on Military Bases are only opened to military personnel. Some colleges and universities do not open their events to the public. Contact your local recruiter before attending the event.
Job Fairs/Recruiting General Headquarters Events
Recruiter
Events
Location
Dates
Lieutenant Roger Whittler
To be announced
To be announced
To be announced
Lieutenant Roger Whittler
To be announced
To be announced
To be announced
Lieutenant Roger Whittler
To be announced
To be announced
To be announced