Organized Crime/Anti-Terrorism Unit
The Organized Crime Unit of the Missouri State Highway Patrol was formed in July 1992. The Organized Crime Unit was re-designated as the Organized Crime and Anti-Terrorism Unit (OCAT) in October 2001 following the September 11, 2001 terrorist attacks. The primary function of the OCAT Unit is the development, maintenance, and implementation of intelligence information in the arrest and prosecution of the organized criminal element career criminals, and extremists/terrorists groups in Missouri. The Unit currently consists of five sworn officers and one civilian employee.
The group is comprised of agents representing the Federal Bureau of Investigation, Alcohol, Tobacco, Firearms and Explosives, the Secret Service, and other federal agencies along with the Kansas City Metropolitan Police and St. Louis County Police Department.
To read more on this Wanted Fugitive click on the image below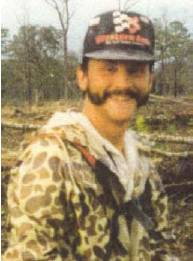 Contact Info
DDCC direct line: 573-751-3452