Missouri Digital Forensic Center
The Missouri Digital Forensic Center (MDFC) was created in late 2019 as a result of the ever-increasing amount of digital evidence being seized pursuant to criminal activities. The MDFC is responsible for performing forensic examination and analysis of digital evidence for law enforcement throughout the state. The Center is task force centric with the original members being the Missouri State Highway Patrol, the Missouri Department of Social Services, and the Army National Guard. The MDFC has full time examiners located in Jefferson City with a satellite office in Troop A, Lee's Summit, and part time examiners located in Troops A, C, D, E, F, and G.
---

Request for Lab Services from MDFC
Each request for service MUST be accompanied by a completed written request for assistance, SHP-76. Also, include a copy of any written justification (consent to search, search warrant, written LAA) when submitting the request. All cases undergo a review prior to acceptance and the investigating officer may be contacted for further clarification. All evidence is to be submitted only after the Request for Service has been submitted, reviewed, and accepted. Do not submit any evidence until you are contacted by a Forensic Analyst and they are ready to begin work on the case.
All requests must be submitted to the following e-mail address: mdfc@mshp.dps.mo.gov
Submit your request by e-mail and someone will contact you to let you know the case has been approved or more information is needed to be provided. This review will generally be done within 2-3 business days.
Do not bring evidence to the MDFC without prior approval.
If you have probable cause to secure a Search Warrant, please do so as consent can be revoked at any time. The MDFC will call the investigating officer prior to beginning forensics on a submitted case to ensure consent is still valid.

For emergencies, please call your local DDCC Office.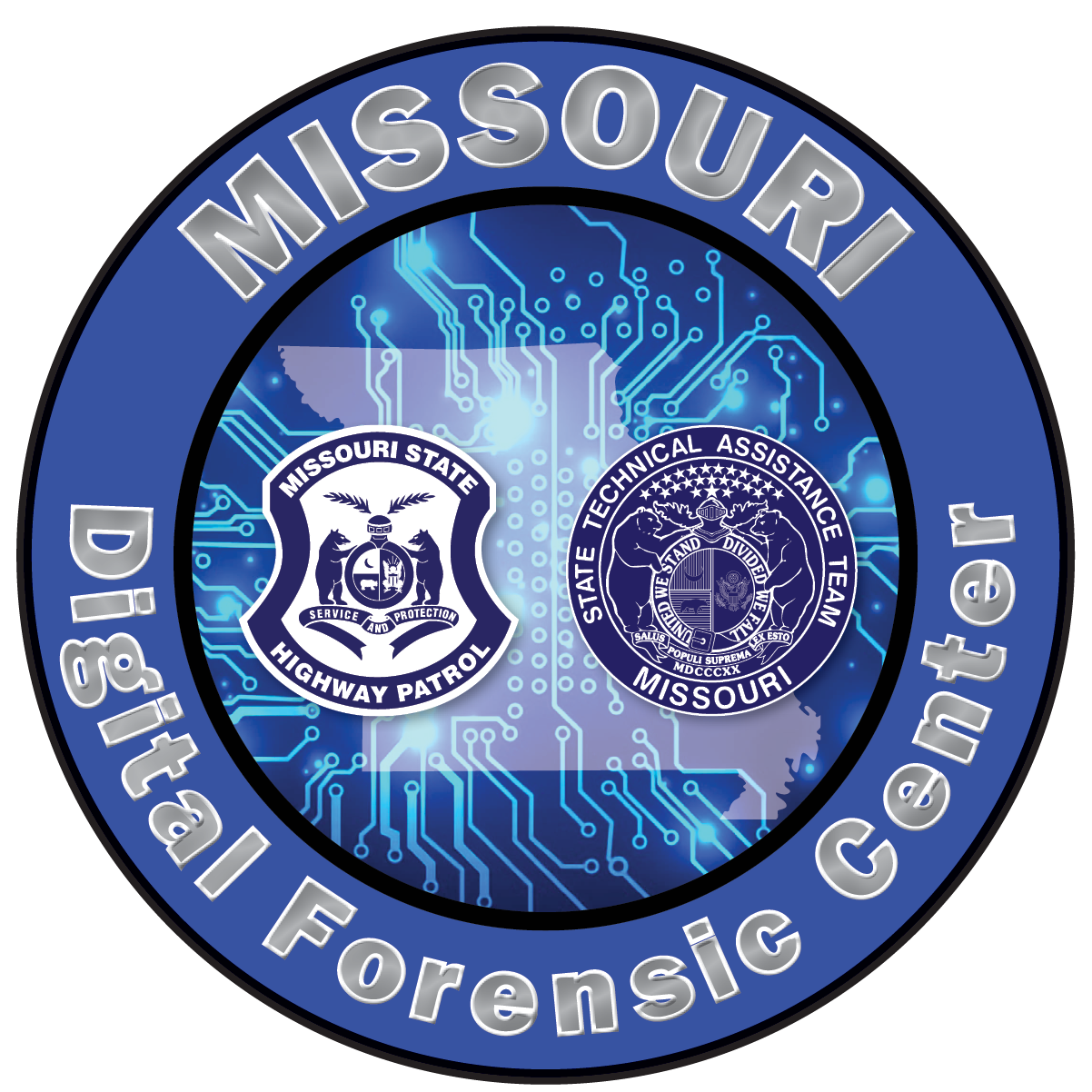 Contact Info
Email: mdfc@mshp.dps.mo.gov
Phone: 573.526.6371
Extension: 1089
Street Address:
Missouri Digital Forensic Center
1101 Riverside Drive, Suite 123
Jefferson City, MO 65101