Trooper Charles P. Corbin -- Badge #99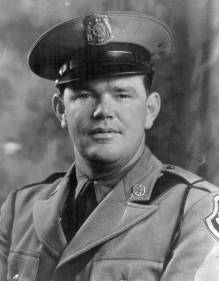 Trooper Charles P. Corbin, 27, was killed on September 15, 1943, on US-71 in Jasper County. Trooper Corbin's patrol car was struck by a tractor-trailer truck which was on the wrong side of the road. The driver was charged with manslaughter but the case was dismissed.
Trooper Corbin was survived by his wife and son; G. Paul Corbin, who became a member of the Patrol in 1966 and retired as a Captain in 1994. Trooper Corbin was the fourth officer to be killed in the line of duty.
As part of the Patrol's 75th Anniversary Celebration, employees of the Patrol have written in-depth articles about each of the officers that have been killed in the line of duty. These stories go more into the officer's life, who they were and their families, than just the circumstances of their death.