Trooper John N. Greim -- Badge #148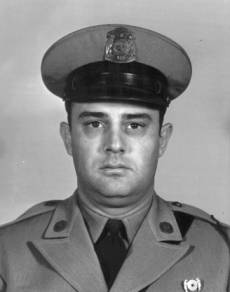 Trooper John N. Greim, 32, became the sixth officer killed in the line of duty when he was killed in a plane crash on July 13, 1945. Trooper Greim was searching for some fugitives who had abandoned a car earlier in the day. Trooper Greim and the pilot were both killed when the plane they were using crashed near Corning, Arkansas.
Trooper Greim was survived by his wife and one child.
As part of the Patrol's 75th Anniversary Celebration, employees of the Patrol have written in-depth articles about each of the officers that have been killed in the line of duty. These stories go more into the officer's life, who they were and their families, than just the circumstances of their death.